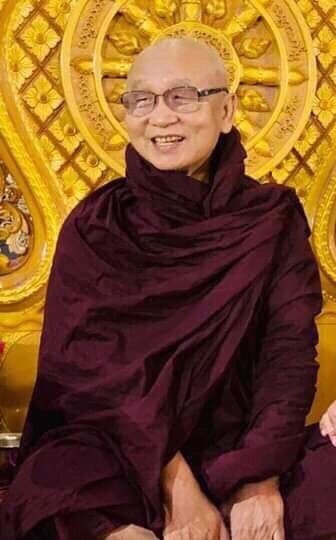 SAYADAW U KESARINDA
PA-AUK TAWYA BRANCH (MANDALAY)
Sayadaw U Kesarinda was ordained as a novice monk at a very young age. He was one of the earliest practising bhikkhu under Pa-Auk Sayadawgyi. In fact, he followed Sayadawgyi in founding Pa-Auk Forest Monastery and established its many branches.
Currently, Mandalay Sayadaw U Kesarinda is one of the most senior meditation teacher who has been awarded with the title of Aggamahākammaṭṭhāna ācariya by the government of Union of Myanmar.


Dharma Cloud Monastery will organize a three-month rain retreat from June 3, 2023, to August 30, 2023, at the Monastery, 2259 Bells Line Of Road, Bilpin 2758 NSW.
This is the time of monastic practice.
Studying the Dharma every day and meditation will be prioritized during this retreat. The first month will be Noble silent, the next two months will only talking when necessary.


We really appreciate your supports, the merit is immeasurable.
Namo Sakya Muni Buddha