Assistance Meditation Teachers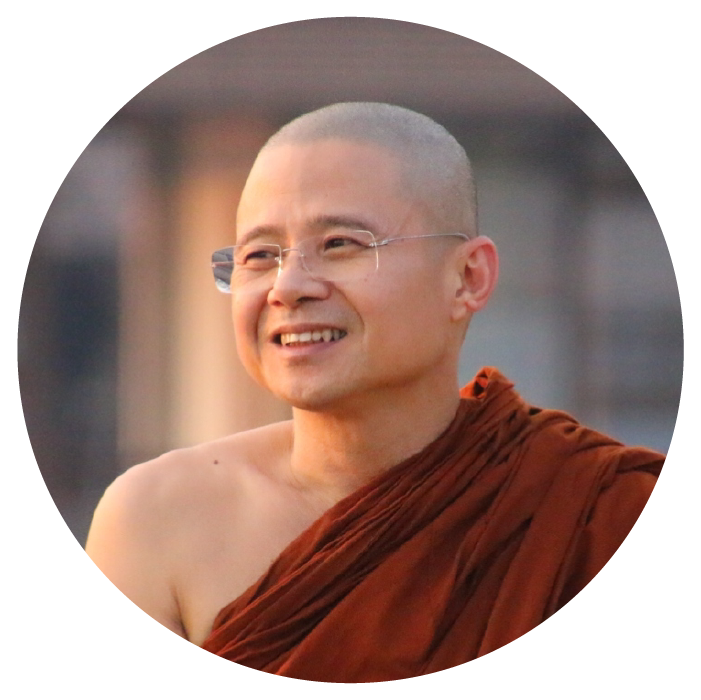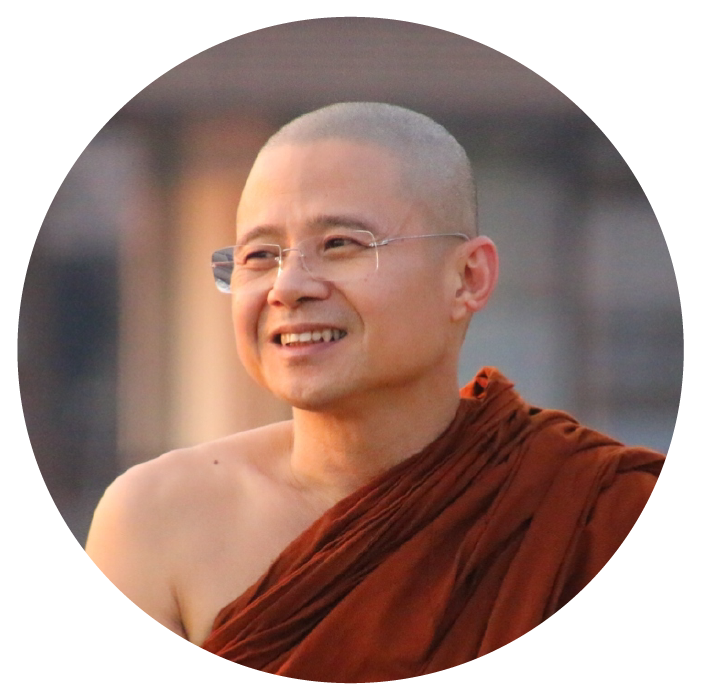 Phra Ruj was born on December 23rd, 1965 in Lopburi, the central region of Thailand. He is the eldest son of Mr. Roj and Mrs. Wimon Dulyakorn. He received a Bachelor of Architecture from Silpakorn University and a Master of Business Administration from National Institute of Development Administration (NIDA).  He was the manager of Banjongrat school and the president of Jaisai club. (Jaisai, literary means 'good heart'.)  Jaisai club shares happiness to children, parents and teachers in Banjongrat school. He was also a trainer to share his know how of Happiness Management for community organizations. 
On March 14th, 2012 under the holy Bodhi Tree in Gaya, India, he was ordained as a Samanera at the age of 46, celebrating the 26th century of the Buddha Enlightenment with Phra Rachrattanarangsee (Veerayut Veerayuttho) as his preceptor.   Then he learned and practiced with Phra Ajarn Somthop Parakkamo of Wat Klang temple in Bang Pla Ma district, Suphanburi province.  He joined the meditation retreat program, an in-depth discussion on Visuddhimagga in practice, emphasizing on Anapanasati kammatthana at Lanna resort, Chiangmai,   under the guidance of  Ravata Sayadaw.   A year later, he had gone to practice under intensive guidance at the Pa-Auk Forest Monastery(main), Mawlamyine, Mon State, Myanmar, for two years.  He was ordained as a monk on July 20th, 2013 with Venerable U Subhoga the Pakhukku Sayadaw as his preceptor. On his 4th year of ordination, he practiced under the guidance of the Most Venerable Pa-Auk Sayadaw at Pa-Auk Forest Monastery, Pyin Oo Win branch, upper Myanmar. 
Currently he is assigned by the the Most Venerable Pa-Auk Tawya Sayadaw and Ravata Sayadaw to give guidance on samatha practice and intermediate level of vipassana practice at Angthong International Meditation Center, Angthong province, Thailand. 
He has written four books: 'Worth to think about, 50 years of life', 'Brilliant mind', 'Provoke to find out the path to the end of suffering' and 'Provoke to be happiness'.